Cosmetic Restorative Dentistry
Implant Center clinic's dentists and surgeons based in Budapest, specialise in a wide array of dental treatment procedures, aimed at giving you the dazzling results you want and deserve.

Furthermore, they are devoted to provide you with the exact look you desire, whether that requires delicate enhancement or more complex procedures.

The following are some of the tretments on offer that are designed to restore and beautify your smile.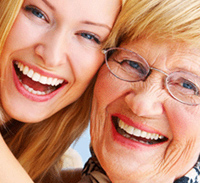 Please note that Implant Center clinic does not provide Orthodontics (braces) treatments as it is not feasible for patients outside Hungary due to need for frequent visits for check-ups.
---
Porcelain veneers can perfect your smile by masking stains, hiding chips, correcting misalignment and creating uniformity.

Veneers, which are made of thin, customized material designed to slide over the teeth, look incredibly natural, are long lasting, and are relatively easy to apply.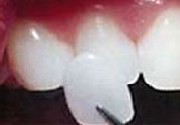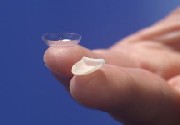 Back To Top
---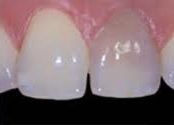 Also called caps, crowns are natural-looking covers that fit snugly over teeth to conceal cracked, badly discoloured, injured, or chipped teeth. Crowns minimize physical discomfort and provide support to damaged teeth.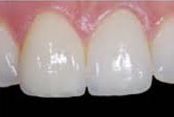 Ultimately, crowns can improve the overall appearance of your smile while making your teeth more resistant to injury. Crowns that Implant Center clinic offers are: PFM - porcelain fused to metal crowns, PFG - porcelain fused to gold crowns and the highest quality ZIRCONIUM (Zirconium dioxide) - full ceramic crowns.

Back To Top
---
Gone are the days when tooth ailments and cavities could only be treated with unsightly metal fillings. Today, modern, tooth-coloured fillings made of durable resin or porcelain (inlays/onlays) can be bonded to your teeth for a stronger, more natural-looking effect.

These revolutionary fillings are virtually undetectable and are easy to apply.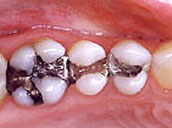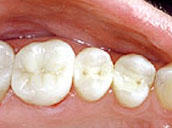 Back To Top
---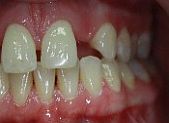 Sometimes a bit more work is needed to give you the smile you want. If you are missing teeth, having trouble speaking or chewing, or are noticing strain when biting, bridges may be the ideal procedure to help make your mouth healthy and beautiful again.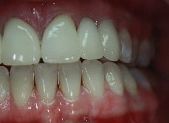 Bridges, sometimes referred to as fixed partial dentures, literally bridge gaps between teeth by filling them with strong, natural-looking artificial teeth. Bridges are semi-permanent - they can only be removed by a dentist - and are comfortable and proven to strengthen teeth.

Back To Top
---
Many of us feel that our smiles are most striking when our teeth look especially white, but unfortunately, soft drinks, coffee, tea, and cigarettes can leave behind ugly stains.
To help you restore your gleaming, bright white smile and give you an added boost of confidence, Implant Center clinic offers ZOOM! 2 teeth whitening system - up to 10 shades whiter teeth in 1 hour!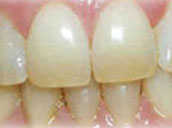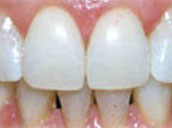 Back To Top
---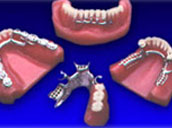 In some cases, dentures are the best option to solve the problem of missing teeth. Today's technology allows us to fully customize dentures to fit your mouth precisely and to exactly match the colour of your existing teeth. The result is breathtakingly beautiful dentures.

Back To Top
---
In the situation when a tooth is considered so threatened (due to decay, cracking etc.) and future infection is considered likely or inevitable, a pulpectomy (removal of the pulp tissue) is advisable to prevent such infection. Following the root canal treatment, it is usually recommended that the tooth be fitted with a crown, which increases the prognosis of the tooth by 6 times.






Back To Top
---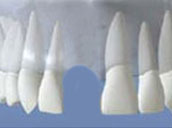 Dental implant(s) restoration is performed by attaching artificial teeth (crowns) to implants anchored in the bone below the gum line. After the implant has been surgically placed in the jawbone, excess bone and gum grow around the implant, holding it firmly in place.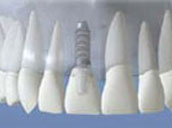 After the healing period of 4-6 months, an artificial tooth (crown) can then be attached to implant. The end result is a strong, secure tooth that is virtually indistinguishable from natural teeth.





Back To Top
---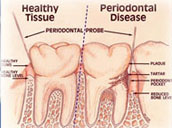 Unfortunately, periodontal (gum) disease can lead to more than just an unsightly smile - it can cause loss of teeth, and eventually, if left untreated, serious health problems. Called gingivitis in its early stages, periodontal disease is caused by excessive toxic bacteria (found in plaque) that attacks your mouth's soft tissues.

Using a variety of surgical and non-surgical techniques, Implant Center clinic's surgeons can help you reverse the damage caused by periodontal disease and restore your mouth to a healthy, beautiful state.
---
Please note that the above are the most frequently sought after dental treatments. Implant Center clinic's dentists and oral surgeons based in Budapest, Hungary provide a much wider range of treatments - from the most simple treaments in general dentistry to the most complex in oral surgery.
If the treatment that you may be looking for is not listed, please do not hesitate to contact us.