Welcome to Dental Hungary
---

DENTAL HUNGARY is an Irish based representative of an Award Winning Implant Center dental clinic.

Implant Center clinic is the largest in Budapest and one of the leading clinics in Hungary, providing second to none dental care - highest quality aesthetic, cosmetic dentistry, restorative dentistry, implant dentistry, oral surgery treatments - all at affordable prices.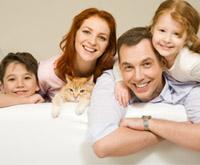 ---
HOW DOES IT WORK?
As you may need dental treatment involving Dental Crowns - Porcelain Veneers - Dental Bridges, restorations with Dental Implants or some other Dental Treatment, the following would be the usual steps:

1. Have X-ray & Consultation At The Surgery In Dublin with Dentist/Oral Surgeon from Budapest to find out what treatments exactly you may need and how much would it Cost.
2. We Will Book Your Treatment Appointments & Accommodation in Budapest.
3. Book Your Flights to Budapest - booking directly on one of airlines websites is the most economical and flexible way to book the flights.
4. Fly To Budapest & Get Complimentary Airport Transfers - provided by Implant Center Clinic's Drivers.
5. Have High Quality Dental Treatment at an Award Winning Implant Center Clinic by Dentist/Oral Surgeon who you already met in Dublin.
6. Fly Home after your treatment and holiday in Hungary, where you just made up to 70% Savings on your treatment.
7. Apply For Tax Relief in Ireland on treatments you got in Hungary - for more information visit www.revenue.ie .
8. Excercise Proper Oral Care to look after your new restorations as this is going to prolong their expected lifespan, improve your general health and enable you to Smile with confidence for the years to come!
---
Dental Hungary & Media
- RTE, TG4, Irish Independent, Irish Examiner - VIEW & READ MORE...



---
Did you know? (click on videos below)