Dental Hungary - Ireland's
Premier Representative for the best Hungary has to offer in Dentistry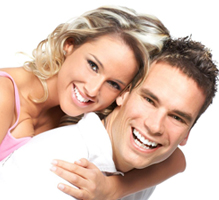 If you are wondering why more and more people are travelling to Hungary for dental treatments, especially since Hungary joined the EU in May 2004, then you came to the right website to find the answers.

When it comes to any treatment more complex than an extraction or a simple filling, usually you would be given a heart stopping quote of several thousand euro by your dentist in Ireland. While the same treatment would cost up to 70% less in Hungary, the quality and efficiency of the service is the same if not of a higher standard than the one provided at home in Ireland.
How can we be sure of this ?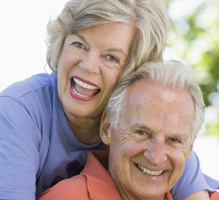 Simply, we at Dental Hungary have gone through the lengthy research when we needed dental treatments ourselves. The result was that we have found the most highly trained, professional, vibrant, English speaking dental team in Budapest who provide the full spectra of dental treatments, using the most up-to-date technology and materials available today.

Another reason that we can be sure about the highest quality of their work is that besides their own dental lab they contract only the best dental technical services available in Hungary, which meet or exceed all EU standards.
So, if you require fillings, crowns, bridges, inlays/onlays, porcelain veneers, implants or a full dental makeover (to name just a few of a much wider array of services and treatments) and if you want to save a considerable amount of money while not compromising on quality, then it is time to decide on a mini holiday to Budapest, one of the most beautiful capitals of Europe.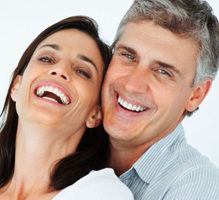 Dental Hungary will make initial enquiries, obtain up to 90% accurate quotation with a dental treatment plan tailored for you (provided you can supply us with your panoramic x-ray and digital photos) or if you would like to meet your dentist before deciding on going to Budapest, you have an option of having a consultation for full assessment in Dublin where you will be able to discuss your treatment options and as a result be given a comprehensive treatment plan and quotation.

When you decide to go ahead with the treatment, we will assist you with booking the flights and accommodation, advise the clinic of your itinerary and provide you with your treatment schedule and travel information.

Once in Budapest, you will be greeted at the airport and complimentary transfers will be provided by the clinic to bring you from and to the airport and for every visit to and from the clinic (provided your accomodation is located on central Buda side of the city). If you need us at any stage while in Budapest, we will be just a phone call away.

Thank you for visiting Dental Hungary website. When you feel ready to discuss your dental treatment needs or if you have any queries, please feel free to contact us.
There is no reason to hide behind less-than-perfect teeth.
After all, a clean, healthy mouth and a beautiful smile are your best assets!